A Great Night At The Station Inn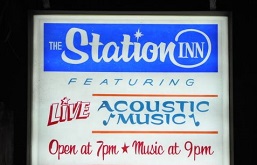 A night to remember last night at the Station Inn!  Great band with Kevin McKendree, Johnny "the clock" Richardson, Steve Mackey and Shane Theriot… plus guests: Sam Bush, Jerry Douglas, Bekka Bramlett, Pete Huttlinger, Teddy Morgan, Nat Smith, Yates McKendree, Josh & Zach Carter from Kingston and closing it out Jim Lauderdale.
And for the first time in 38 years, Todd Sharp sat in on a couple of blues tunes…you true fans will recall he was in the H&O band back in the mid 70s and I haven't played with him since… til last night!!! Great crowd and a hell of a good time!  – J.O.