Cars, Guitars & Bars of Music Series: #6"Solo Sojourner"
To celebrate the upcoming John Oates-curated Cars & Guitars exhibit at Amelia Island Concours D'Elegance in March 2019, the Change of Seasons Book Club put together this special series of story vignettes about Cars, Guitars, and Bars of Music – three passions that have been ever-present throughout John Oates' legendary career. The series is compiled from "book club" research and much-appreciated contributions from John Oates himself. Enjoy!
CARS
The 90's and 2000's marked a period of family building and renewal for John Oates. Hot cars were replaced by trucks & tractors as he built a ranch for his family near Aspen, Colorado
GUITARS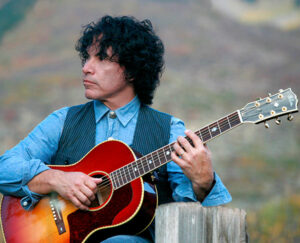 The 2000's launched Oates' solo journey and the beginning of a rich creative period that by 2018 would result in over half a dozen solo projects. Much of the work is focused on the rediscovery of Oates' musical roots – folk, blues and a renewed love of performing with acoustic guitars.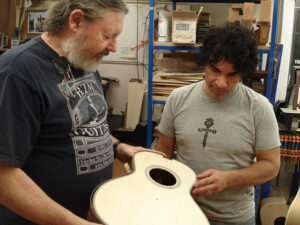 During this period, John got really interested in Gibson acoustic guitars built by master luthier Ren Ferguson in Montana. Since then, Ferguson has built several custom models for Oates. Oates also developed a relationship with the Martin Guitar company and has several custom one of a kind models.
BARS OF MUSIC
Here's John singing a fantastic version of Deep River Blues, with support from Guthrie Trapp. It's an ode to one of John's musical heroes, the great Doc Watson.