Cars, Guitars & Bars of Music Series: #7
"Let's Drive"
To celebrate the upcoming John Oates-curated Cars & Guitars exhibit at Amelia Island Concours D'Elegance in March 2019, the Change of Seasons Book Club put together this special series of story vignettes about Cars, Guitars, and Bars of Music – three passions that have been ever-present throughout John Oates' legendary career. The series is compiled from "book club" research and much-appreciated contributions from John Oates himself. Enjoy!
CARS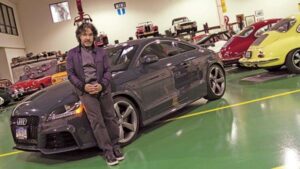 Now living in Music City, John loves driving country roads. Over the years, he's kept some fine cars in Nashville including a 72 Alfa Romeo Spyder and Audi TT RS.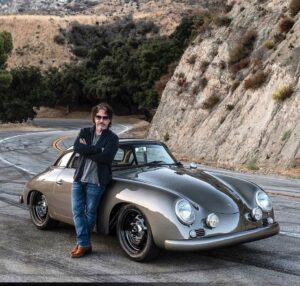 In 2019, John'spride and joy is a car he had made for his 70th birthday in 2018. It's a 1960 Porsche 356 custom built by Rod Emory. It took two years to build – a true project and collector's dream.
GUITARS
In 2015, John talked to Eric Dahl on Rock & Review about two of his more recent acquisitions – his custom Martin and Trussart guitars.
In 2018, John was reunited with Mississippi John Hurt's Guild F-30 – the perfect instrument to celebrate his 2018 release, Arkansas – a tribute to Hurt and early American popular music.
BARS OF MUSIC
The first song John's ever written about a car came in 2014 – Let's Drive is a great tune – part of the Good Road to Follow project.