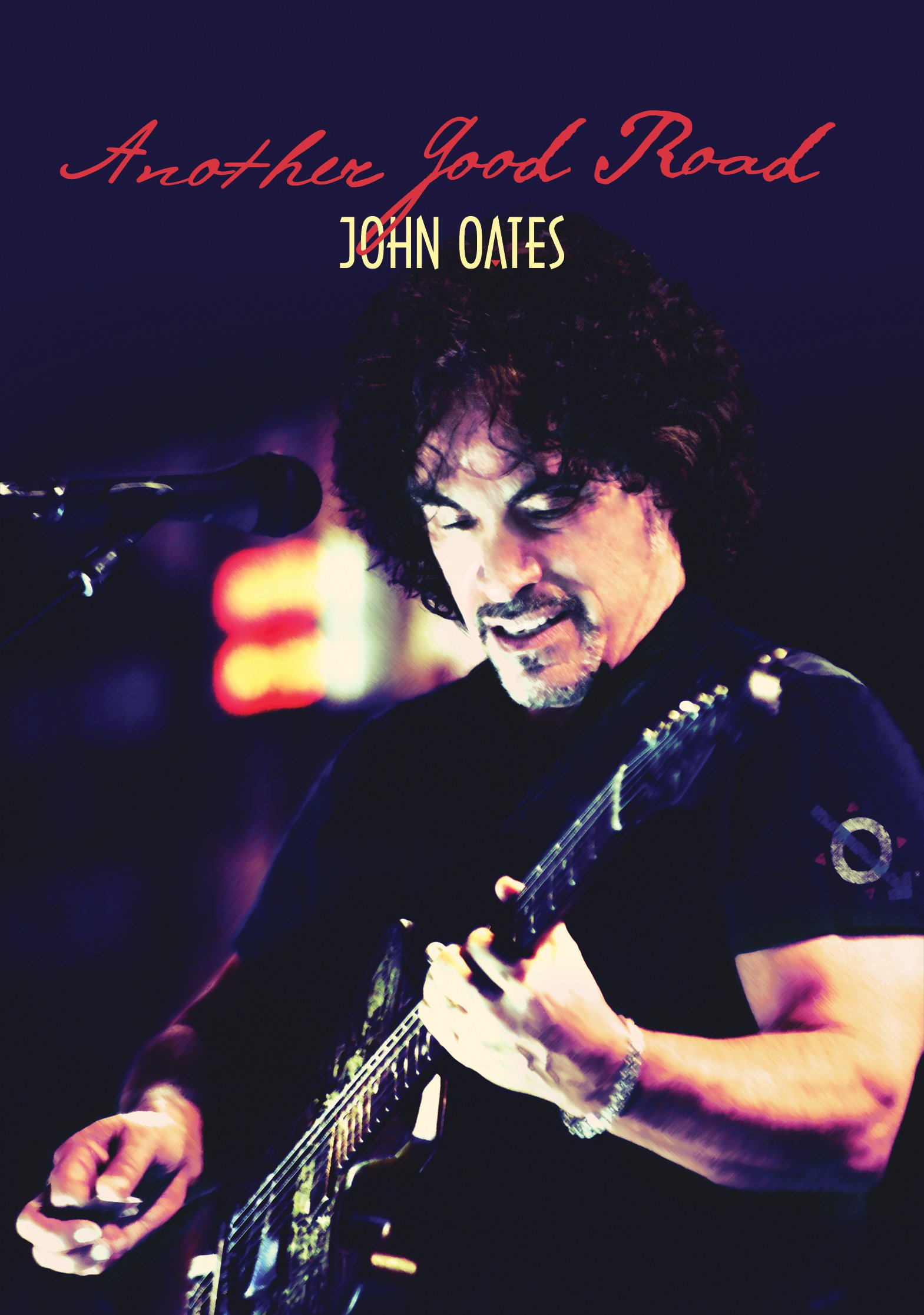 Another Good Road
DVD and Bonus Live CD Now Available | Airing on Palladia Throughout 2015
John Oates live, up close, and without a net, Another Good Road, is now available on DVD with bonus, live CD (PS Record / Warner Elektra). The TV special debuted on high-definition music channel Palladia January 24th and will continue to air throughout 2015. Born from Oates' dedication to American roots music, the captivating special traces the various roads he's followed in his life, both literally and figuratively.
Led by director Sean Hagwell, the docu-concert transports the viewer into the singer/songwriter's private universe – exploring his two worlds in Woody Creek, Colorado and Music City. Shot live with no retakes or pick ups in a funky Nashville recording studio, Oates and the band's chemistry is entrancing from the outset, presenting a clinic in both the mystery and mastery of classic American musical forms. This is real music, made by real musicians, in real time.
Oates remarks, "This video is a real as it gets-one take on each song and no post production fixes or overdubs-just an amazing band and singers with the intensity and energy of playing these songs for the first time.  We had one day, one chance to make magic together, and the results are Another Good Road."
Backed by A-list Nashville players, the band includes Shane Theriot on guitar, Steve Mackey on bass, Russ Pahl on pedal steel, Wendy Moten and Bekka Bramlett on background vocals, Kevin McKendree on keyboards and Johnny Richardson on Drums. "I've had the honor and pleasure of performing and recording with all of the players on the video over the past few years," Oates shared. "I trust their instincts, respect their musicianship and count on them as friends and professionals."
Oates shines alternating between acoustic and electric guitars, his early influences of Doc Watson and Mississippi John Hurt clearly apparent. His expressive voice still delivers the soulfulness that made him a household name, yet it's now tinged with a sweetly honeyed patina that, with lilting and emotional precision, continually evokes the late soul legend, Curtis Mayfield.
Oates is not just embracing the music that inspired him, but also nurturing it, developing it, and honing it with a modern and relevant edge. Another Good Road is the next stop on a musical journey John Oates started more than 50 years ago; a compelling sonic and visual marker along his ever-expanding highway.
Another Good Road purchase links: 
John Oates Store
AMAZON
iTunes